Fast, economical training to get you the job
Less than 3 months, less than $2000

Night and Weekend Classes
Geared to working adults

National Exam
ASPT highly respected and second oldest certifying agency in the country.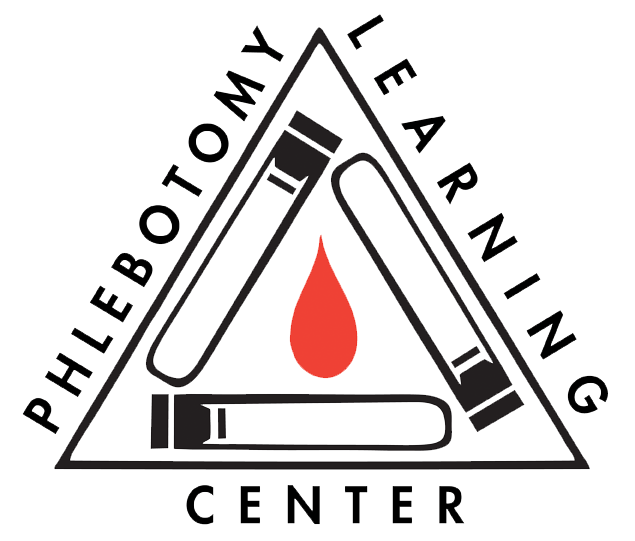 Externship to get you the experience
Set up for students at a choice of hospitals or labs

Pay as You Learn
Weekly payments plans with no interest

Small Classes
Get individualized, hands-on learning from experienced instructors
Testimonials
"I graduated from your school in October. I took and passed my national Certification in December, I accepted a job with Biomat plasma donor center in January. Thank you for your assistance. Please let the instructor know what a wonderful job she did. " - Beverly W.
"I attended classes at The Phlebotomy Learning Center and am now working for Kaiser Permanente. My experience at the Phlebotomy Learning Center was great. The instructors are patient, attentive, and make learning phlebotomy fun. I would recommend the Phlebotomy Learning Center to anyone wanting a career in phlebotomy. " - Tymara H
"This class gave me an in depth insight into the world of Phlebotomy and the healthcare environment. The teacher was excellent. I was found an externship almost immediately. Everyone was very helpful and made you feel at home Thank you for the experience and the skills you have provided me. " - Zak A
"Joel Johnson was a wonderful teacher and I really enjoyed my 10 weeks at PLC. I would definitely recommend this school to a friend or relative. I had a wonderful experience at the Quest Diagnostics on So Balsam. They showed me all the ropes and gave me every chance to get a venipuncture. Very skilled and patient women to work with. " - Elisha H
"I would definitely recommend PLC of Denver to anyone interested in a phlebotomy career. My instructor was very knowledgable, encouraging and patient throughout the 10 week course. My class was small, which allowed for a lot of 'one on one' instruction. My instructor encouraged students to volunteer at local health fairs, which was great real world experience. PLC arranges an externship for each student. My externship was with Kaiser Permanente and was a great experience as well. All in all, PLC provided me with the necessary skills and knowledge to be a successful Phlebotomist and I would highly recommend it. " - Lauren K
"I completed my classes with Phlebotomy Learning Center. I had a great experience with my teacher Sunna. She is a very good teacher and helpful with her own experiences. Nancy helped with all of my scheduling. I completed my externship with Kaiser Permanente in Lakewood. Everyone there was friendly and helpful which helped so much in successfully completing my externship. Thank you to all of you. " - Mersida V
"PLC provided me with skills, knowledge, and experience to thrive as a Phlebotomist. Their small classes ensured a lot of one-on-one focus with the instructor, increasing personal accountability and encouragement. I truly enjoyed every single class, and was absolutely thrilled to be in the externship PLC had set up for me. I would highly recommend PLC to anyone even slightly interested in Phlebotomy; their program turned my interest into a passion. " - Shelby H
"Thank you for the class and new skillset. I had an awesome experience!" - Jonathan H
"The fact that I never had to say I had not seen or done something gave me a lot of confidence. The class taught me everything I needed to know. " - Kim S
"This school has such an excellent program, with classes to work around your busy life schedule. If you want to really learn, this is the place! They set up am internship and make you ready for the real world of the phlebotomy career." - Sabrina O
"Student was confident, professional, and worked well with pressure. Definitely a gem and her skills were superb (as if she had been doing this for many years).Most patients were impressed by her skills. " - Jessica l. (externship supevisor)